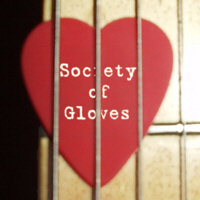 Within the next day or two, the Society of Gloves' blog will host free downloads of the songs we've recorded as the Society of Gloves - the four songs recorded last year, the three songs recorded this year (thus far), etc.

The songs will be free to right-click and save as, and we are glad to spread our music to as many ears as possible. At the same time, we will leave the guitar case open - so to speak - and have links to donate to our PayPal account.

Yes, it's almost exactly like Radiohead's business model for In Rainbows, except that Radiohead is a gazillion times bigger than the lowly Society of Gloves.